ABOUT THE SERIES
My deep affection for the beach as a haven of tranquility, healing, inspiration, and bliss is reflected in the works that make up BEACH SOUL.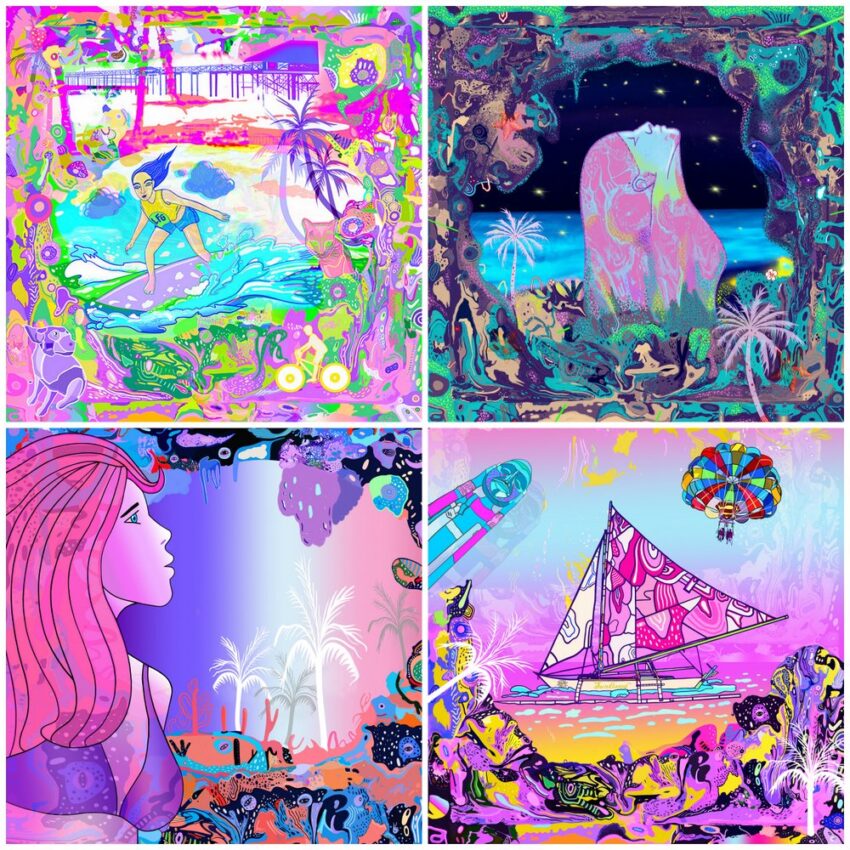 We learn from the ocean that everything we have is right now. Yesterday's events have passed, and tomorrow's not promised.
The Philippines' stunning beaches are represented by each of these pieces. The Philippines is home to 7,641 islands, some of the world's most stunning beaches, as well as a wealth of culture and natural wonders.
THE ARTWORKS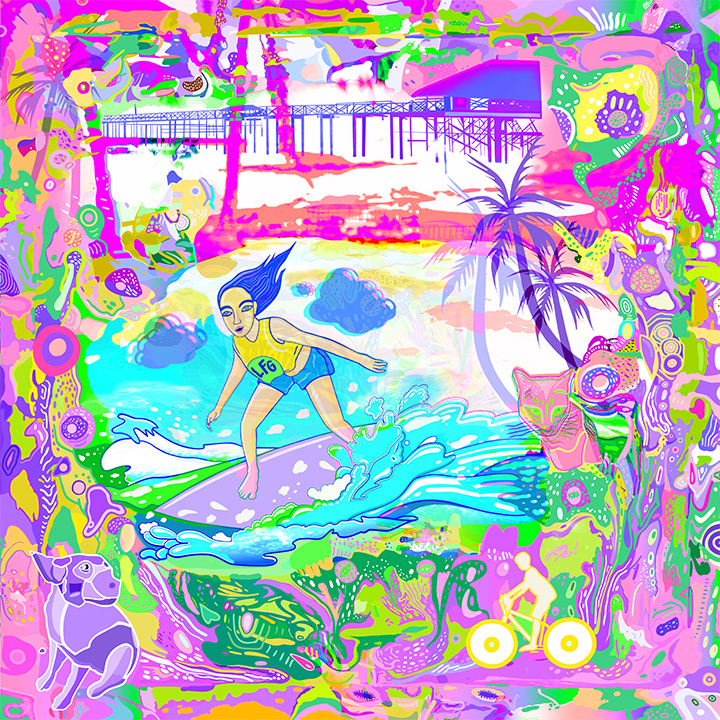 GO WITH THE FLOW (Siargao), Lhean Storm, 2022
As Soul Surfer Bethany Hamilton said, "Life is a lot like surfing, when you get caught in the impact zone, you've got to just get back up. Because you never know what may be over the next wave."
After spending a few weeks on Siargao Island, around October 2021, I began working on this art piece. When Super Typhoon Odette struck the island in December while I was there, this piece went on a journey of its own and turned out to be even more profoundly meaningful. Numerous things were damaged, and some people lost their lives. But dreams and hope can never perish when your breath is spared.
In addition to being the Surf Capital of the Philippines, Siargao is one of the best islands in Asia because it is home to genuine Filipino hospitality, an abundance of energetic minds, delicious food, and unique natural escapes.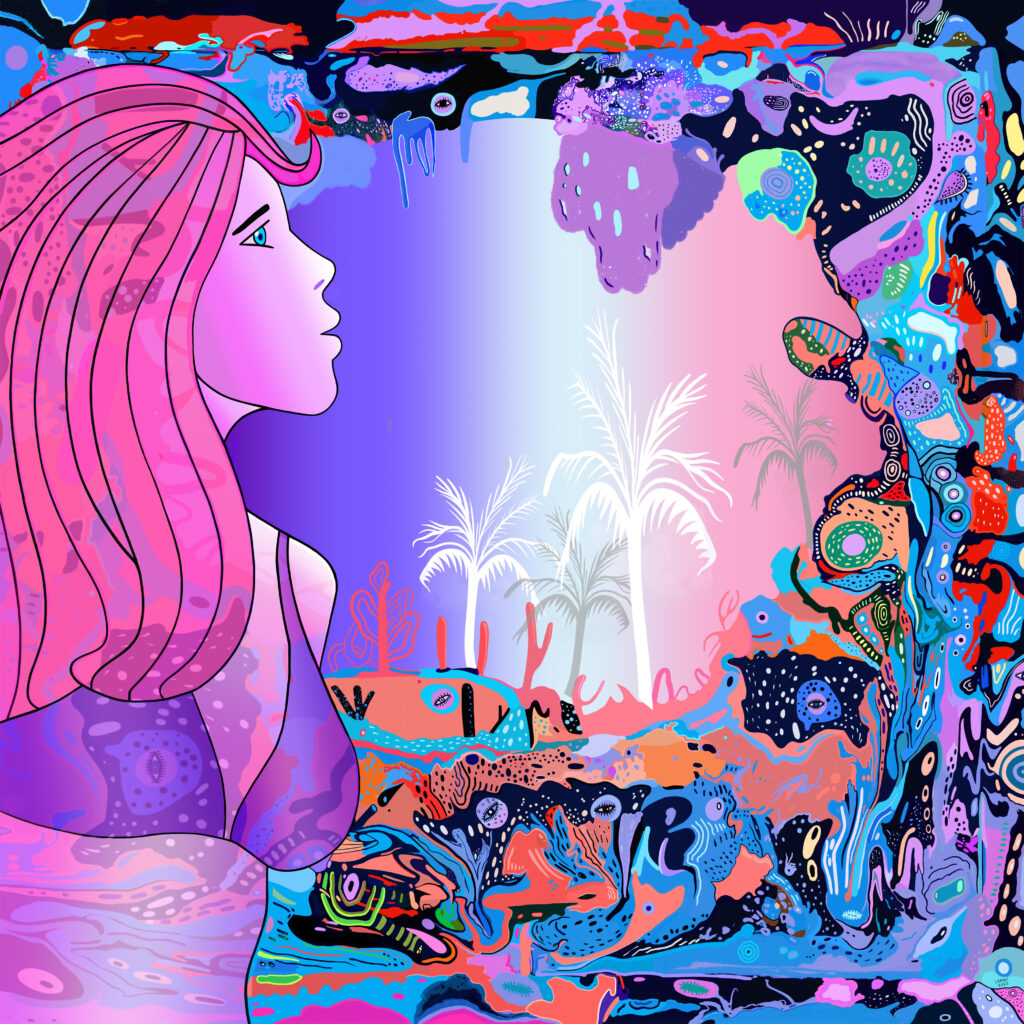 ABSENCE OF EVIL (Palawan), Lhean Storm, 2022
Inspired by my trip to Palawan, one of the best tropical sanctuaries in the world. Its stunning beaches, lagoons, and caves completely captivated me. I could stay there all day to relax and swim. They made me swoon away from the outside world in a way that I will never forget. Certainly, utopia. However, as Richard stated in "The Beach," paradise is not something you can search for because it is not where you go. It's the way you feel briefly in your life and assuming you find that second, it endures for eternity.
SUNKISSED (Boracay), Lhean Storm, 2022
Over 7000 islands make up the Philippines. Boracay is one of the many stunning beaches. I painted a boat with the words "Sunkissed" on it, which I took a picture of while I was walking along the beach; a wooden figure of ancestral spirits known as an "anito," which we discovered on our way to a back road cafe; as well as a glimpse of a thrilling parasailing adventure.
Boracay has more things to do for curious visitors. Beside what it's known for around the world, as far as I might be concerned, it's a safe-haven of recollections, of fun with friends, of past adoration, a touch of misfortune, and endless conversations. Naturally, I will always adore it for its exquisite white sand and perfect sunsets.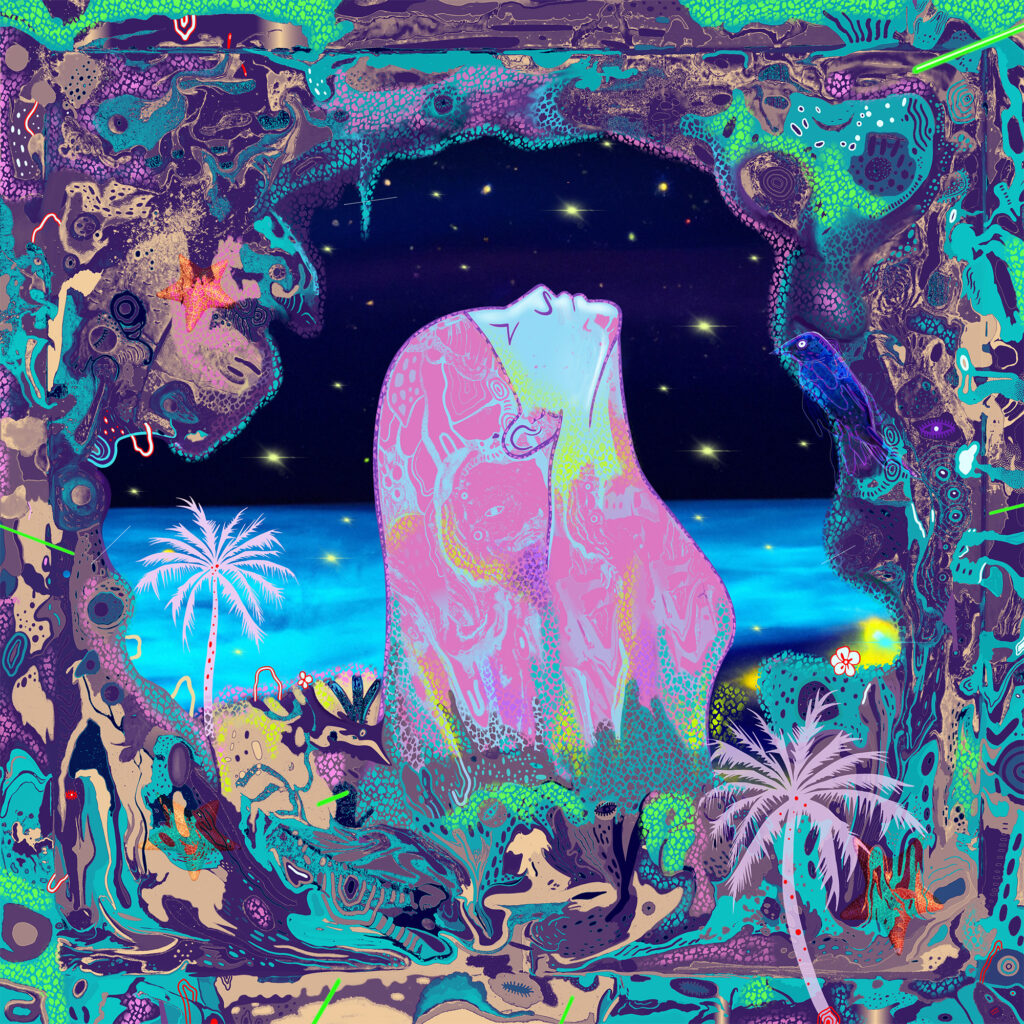 OASIS (Panglao Island) Lhean Storm, 2022
It was for the most part a practically peaceful beach around evening time in Panglao Island, a stretch of Bohol's beach that my friends and I got to explore. A bar we frequented for food, drinks, and conversation was known as OASIS. The name stuck with me because of the peaceful vibe it gave me at the time, so I promised to go back. I'd like to use it to describe how it feels to be at the beach at night, just like this artwork has done for me.
When morning comes, you'll be greeted by a stunning sunrise, fine white sand, and a plethora of starfishes. Take care not to cause them harm. Secluded sand bars await those who continue on a palm boat a little further.
ART PROCESS
Despite the increasing popularity of AI, these works celebrate a combination of traditional and digital hand-drawn works. An earlier abstract acrylic painting, for which I digitally altered the color variation for each piece, served as the basis for the piece's background.
MINT HISTORY
Three of these pieces were originally minted as separate 1/1s on Makersplace; however, I ultimately made the decision to burn them in order to include additional artworks in a single collection on FND. I've also made major color changes on the work, "GO WITH THE FLOW" (originally Beach Soul #1) The titles of these works used to carry the name of the series plus the island they represent.
Thank you very much for supporting this art series, whether you send me a note of art appreciation, share with others, or you collect any of my art, you have my appreciation back!💘
Happy Holidays! May you have everything that your heart desires!🧡

DROP ME A NOTE
Your message & contact info will not be published.