Title: REAL CATS
Category: MIXED MEDIA
Sharing the background of my new series called, Real Cats.
I've been making tons of illustrations in 2021 and it constantly happens that I crave to explore more creative routes in between. I'm not a fan of routines and boxes, this series allows me to cultivate new ideas and discover the depths of my thoughts spontaneously as I draw and recreate from the images that I captured initially. You, collecting it, is a bonus.
Here's the first two artworks.
💜Artwork #1

THE CATS OF HIGH STREET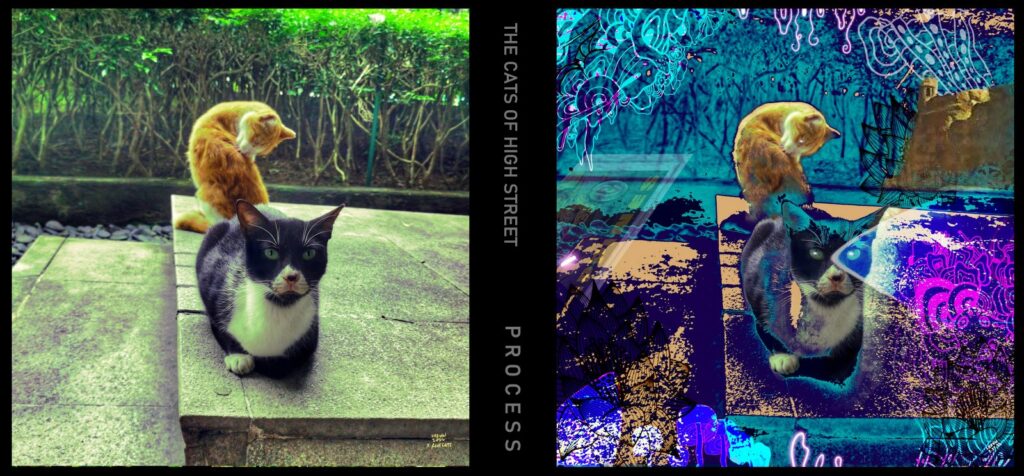 💜Artwork #2

NIGHT WATCHERS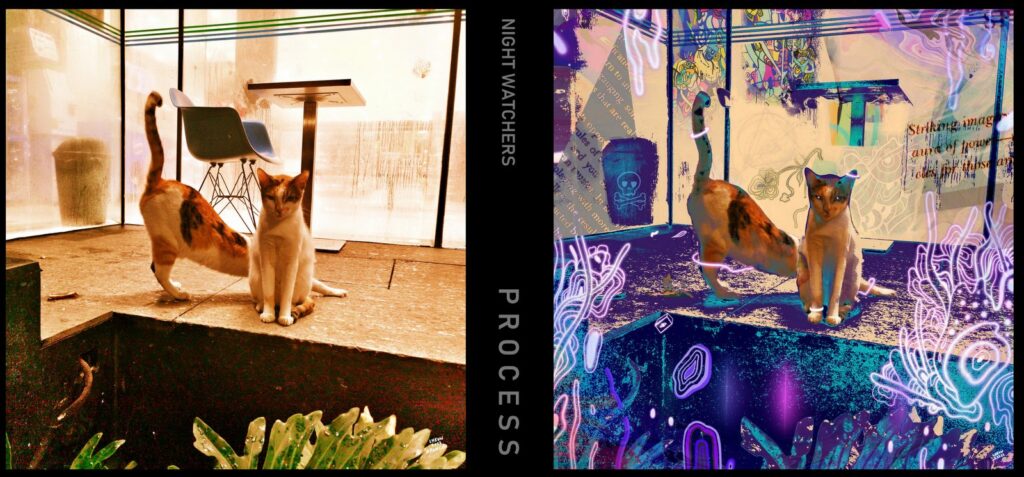 The next pieces are in progress.

About the new series

Title: REAL CATS
Category: MIXED MEDIA
I took the chance to archive my encounter with cats by taking snapshots, which brought about a large collection of cat pics. These are artworks produced from images captured in 2020 till present. Cats are intriguing creatures that add bliss to my daily existence.
Inspired by both vintage & modern aesthetics, I fused photography, photo manipulation, illustration, & collage into my art process this time. I played with a mixture of patterns and textures into layers with my constant doodles of spontaneous flowing lines.
DROP ME A NOTE
Your message & contact info will not be published.
Or DM via Twitter/Instagram *All artworks shown here and on IG are subject to availability.