TITLE:     "See You On The Dance Floor"
SIZE:        3216 x 4094 13.95fps (MP4)
HISTORICAL SIGNIFICANCE:
🧿 My first released NFT with digital effects (glitch) on Foundation
🧿 One of my early 1/1 Crypto Art. Minted May 5, 2021
🧿 First NFT with a derivative from an NFT Collectible (NFT Guild Skull)
🧿 Created during the COVID pandemic
THE ARTWORK (Mp4)

ARTIST NOTES:
This piece is dedicated to all my DJ friends who've lost countless gigs this pandemic. They are special and their music saved my sanity at some point. Music is perhaps the best healer.
I've always been passionate about electronic dance music, trance and psytrance above them all, their euphoric melodies truly inspire me and gives me so much inexplicable joy. I'm glad to be able to express that through my artworks. Portrayed on this piece is a DJ Dog— a dog is constantly a man's best friend, your dog never judges you, he or she just accepts and loves. An ideal character for a piece about friendship, dance music, and looking out for each other.
DETAILS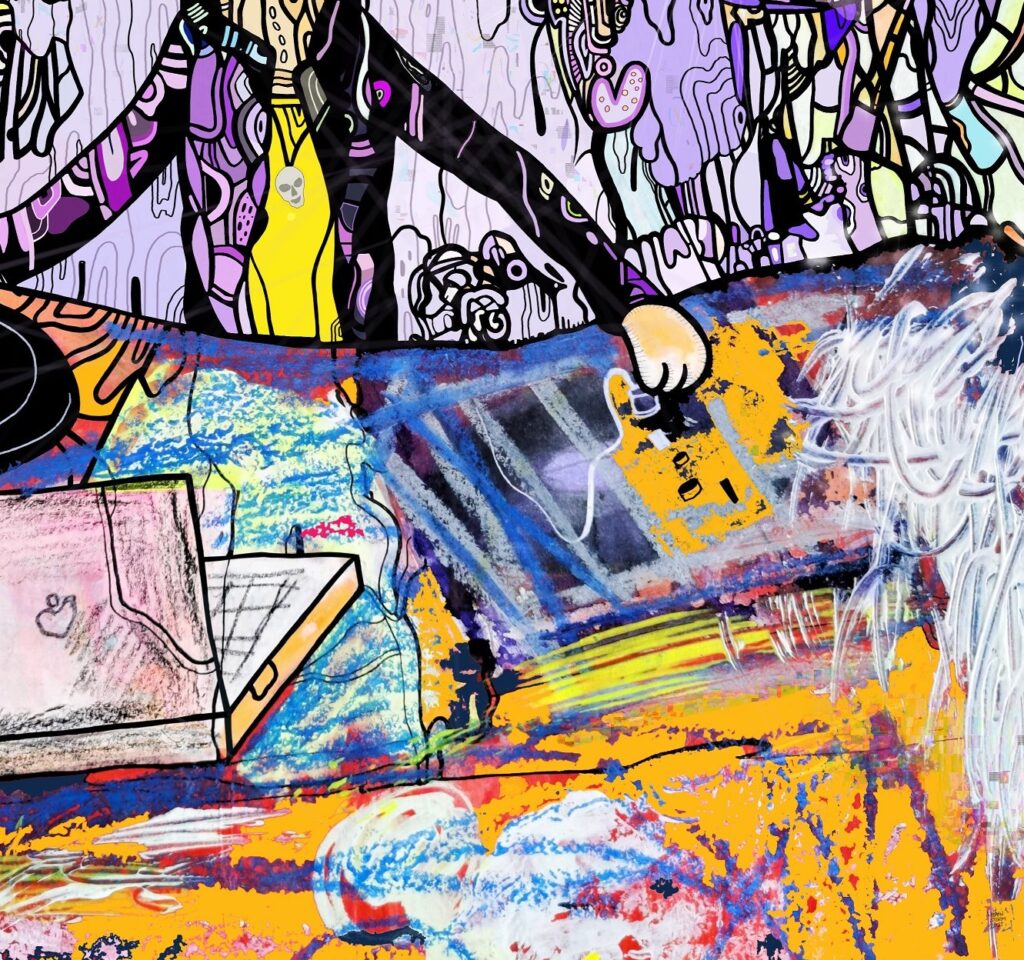 Inspired by contemporary artist, Basquiat's IDGAF yet sensitive art approach
METAVERSE EXHIBITS
Saru's NFT Museum
imnotArt Community Gallery
Artwork is available on my FND page.
DROP ME A NOTE
Your message & contact info will not be published.

*All artworks shown here and on IG are subject to availability.