This piece is dedicated to all my DJ friends who've lost countless gigs this pandemic. They are special and their music saved my sanity at some point. Music is perhaps the best healer.
Portrayed here is a DJ Dog— a dog is constantly a man's best friend, your dog never judges you, he or she just accepts and loves. An ideal character for a piece about friendship, dance music, and looking out for each other.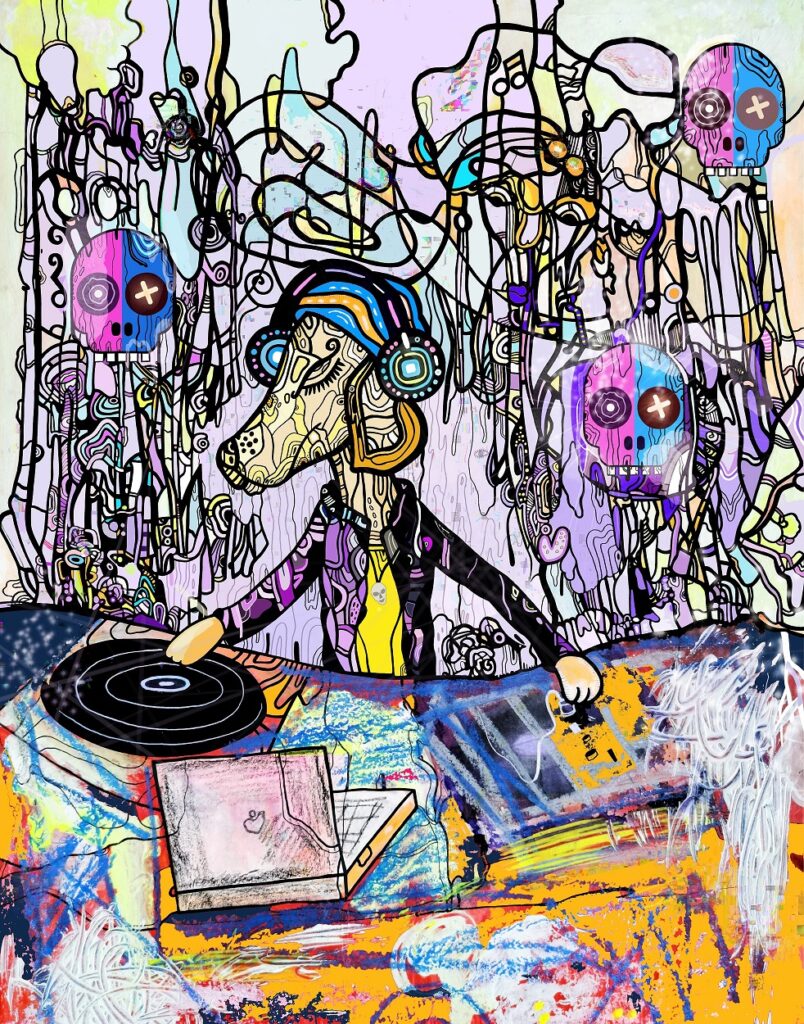 Animated version available on my Foundation page (Best viewed with Chrome desktop)
Related post: Sneak Peek of New Work
DROP ME A NOTE
Your message & contact info will not be published.

*All artworks shown here and on IG are subject to availability.