Artist Statement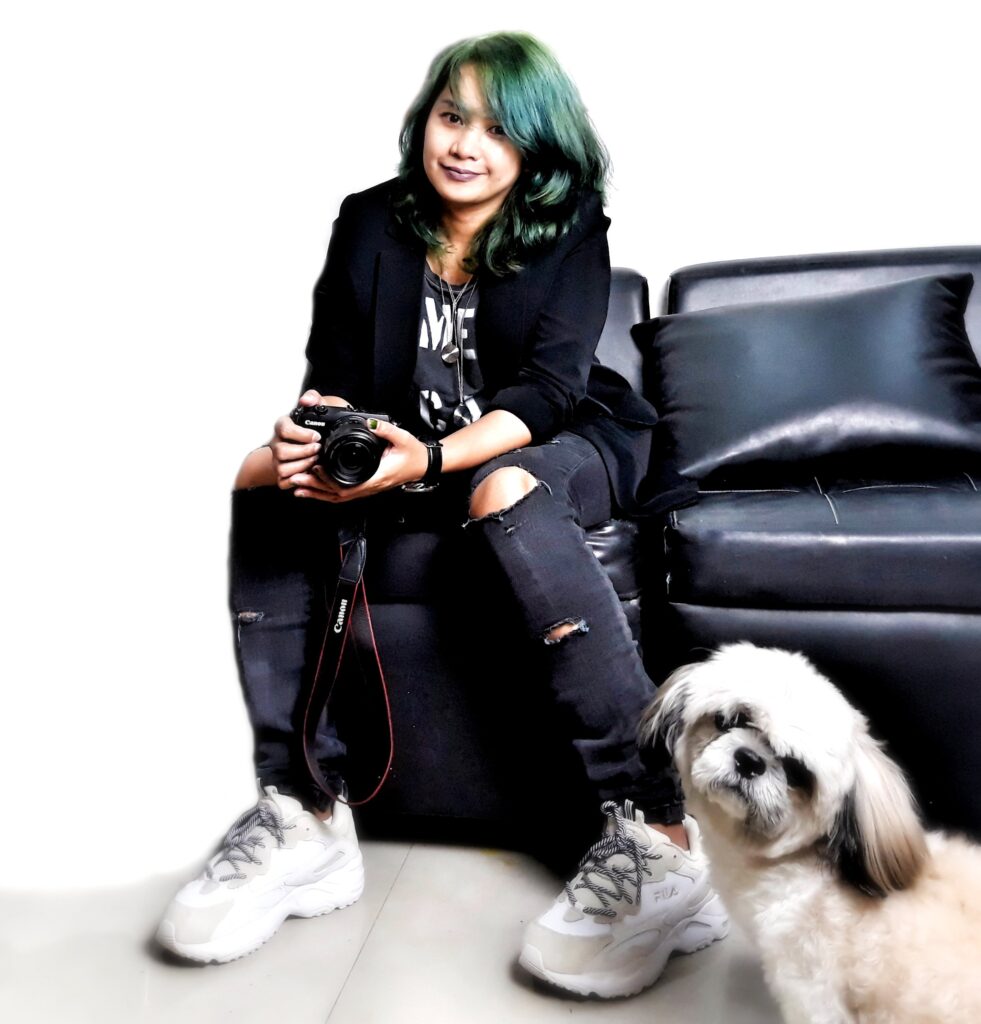 Lhean Storm (Philippines)
Inspired by music, I paint and draw imagined melodies into paper and canvases. Art is a gift and practising it on a daily basis expresses my gratitude for this gift. When I'm creating, I can choose whether I'm on a playground or in a periphery where I retreat to the source. Either way, it's therapeutic and I feel fulfilled when a piece of art is complete.
A friend of mine once wrote that when you look at my works, you see a juxtaposition of chaos and harmony: "As if Franz Kafka one day ate a pound of cotton candy, then decided to put fluorescent ink to paper and draw, draw, draw!" Psytrance, a mesmeric sub-genre of trance music, has inspired my preferred palette composed of mostly vibrant neon colors. Its powerful melodies make bodies move and transport the mind into sublime dimensions. I love to create around this hypnotic and transcendent energy inspiring unconscious, spontaneous movements of the pen or the brush. Being one with infinite spaces. I find joy in discovering unexpected patterns when I let my paintings paint themselves. The style is trippy, psychedelic, but the content is very much inspired by reality.
My recent series of works are of bolder painting approaches where I constantly break old habits. As in real life, these wild paint strokes on canvases signify transitions, growth, and liberation- as I veer away from my usual art styles now and then to build fresh ones. I attempt to infuse my earlier style of obsessive detailed lines and neon colors into my current works that revel in layers and textures on canvases. Through such process, I keep some of my distinct aesthetics unraveled throughout the years of practice, which I find significant in my journey as an artist.
I'm fascinated with the galaxy, aliens, dreams, cats, the human eye, female silhouettes, and nature. These are common subjects or elements that you'll see in oftentimes, maze-like synthesis on my works that add either to an answer or a mystery. My work then invites my audience to an intimate bubble where they see reflections of themselves as if my art has spoken to them alone. This shared meaning-making breathes life into the artwork, making each experience unique.
To constantly keep myself inspired, I listen to music, meditate, travel, and surround myself with artists who practice other forms of art as the diversity complements and fires up my own interests.
About the Artist
Lhean studied art education for two years at the University of the Philippines before shifting to Mass Communications. Years after university, she decided to go back to her passion by pursuing fine arts. After a few years of solo and group exhibits in the Philippines, she took her art to the international stage in 2016 as a participant of an International art exhibit of women artists in Kuala Lumpur, Malaysia. She has since traveled to other countries in Southeast Asia to connect with other artists and creatives through arts and culture events to broaden her mind and further inspire her to create artworks that would leave an indelible mark.
___________________________________________________
For your artwork needs, feel free to reach out:
Instagram: @lheanstorm | @lhean_studio
Email: writeme@lheanstorm.com | lheanstorm@gmail.com
Address: Bonifacio Global City, Taguig, MM, Philippines