I wake up each day and everything feels so new especially that I'm here in Bali right now. It feels like a total reset from everything else and I'm a different individual.
Yesterday, I walked along the beach and quite a mad decision to walk towards noon time when the heat of the sun was stultifying. On my way to the beach side where I could go to Berawa, I saw footprints by strangers in the sand.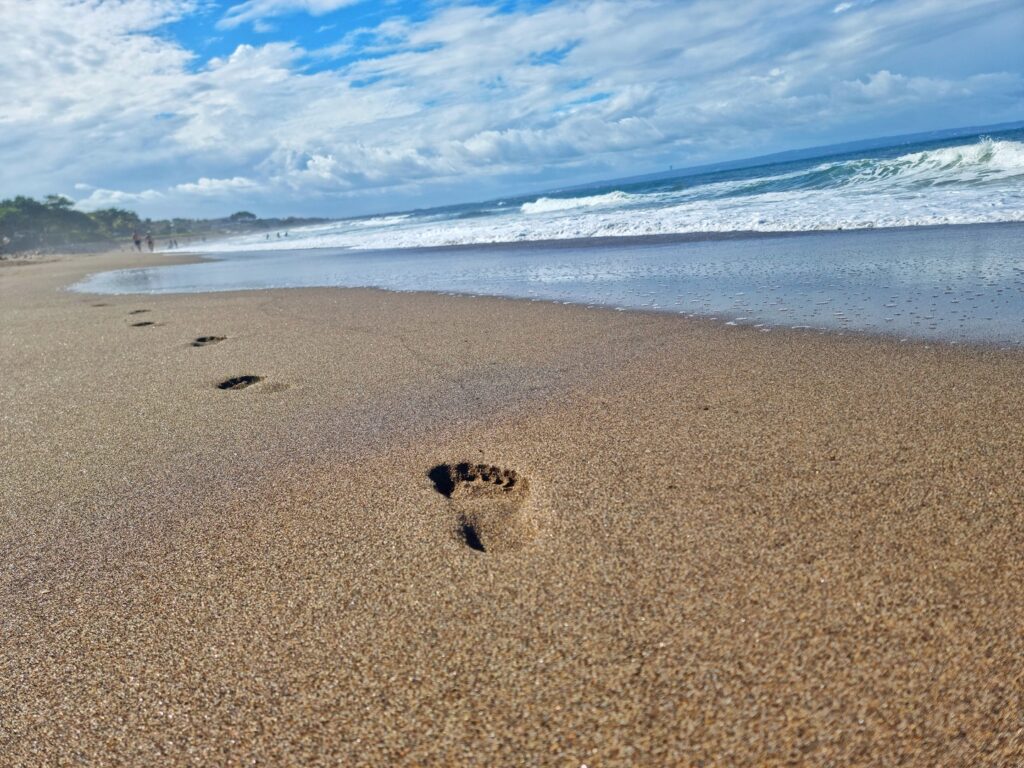 It reminded me of when my sister and I were little kids, our dad would let us listen to "Footprints in the Sand" before we go to sleep every night. Funny how this memory came when I needed so much comfort.
2022 felt as if I was still hanging on to an old life every now and then and today, I'm totally free from it. It's the feeling of waking up to the unknown and writing fresh stories. 2023 feels like that to me. I never succumb to fear or at least I find a way around it and know that everything always works out for the best.
It's going to be an exciting, adventurous year full of growth, inspiration, and authentic experiences!
DROP ME A NOTE
Your message & contact info will not be published.
DM via Instagram *All artworks are subject to availability.