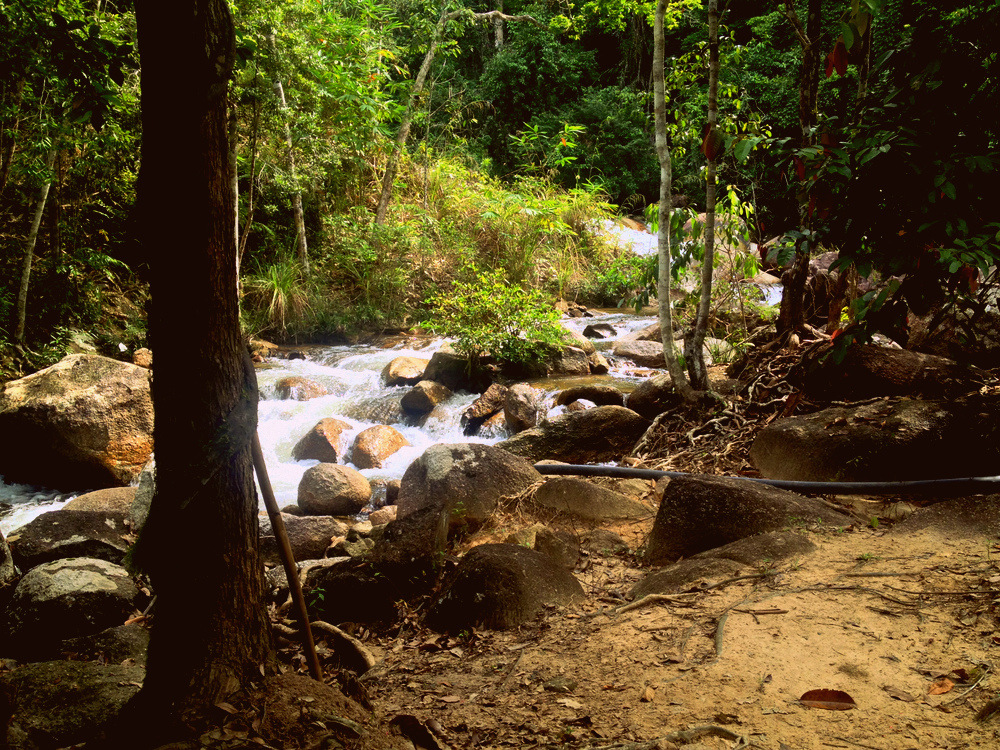 Dong+ism
Raub, Pahang, Malaysia
20 – 22 Oct 2017
Dong+ism is a local artist community's initiative in Hulo Dong, Raub, Pahang, Malaysia to gather students,  enthusiasts and artists from Malaysia and other countries to introduce local culture and discuss current art issues.
I was formally invited by the team and we were in touch for a few weeks before the event began. Since it's part of my goal as an artist to explore overseas art communities, I gladly accepted the invitation.
I stayed in Kuala Lumpur for a day before Zaki picked me up. We rode with two other Perupa teammates, CeYop and Irwan, to Pahang. It took us a fun 2-hour drive away from KL navigating through vast roads and greeneries. We arrived to a group of people already assembled and upon a brief meet-and-greet with the organizers/artists, we had to drive to another place for the tour — which was the first activity on the program that day. I was a bit surprised, but I then realized how prepared I was for just about anything.
Adventure is part of my game!
2/2