Dong+ism
Raub, Pahang, Malaysia
20 – 22 Oct 2017
Dong+ism is a local artist community's initiative in Hulo Dong, Raub, Pahang, Malaysia to gather students,  enthusiasts and artists from Malaysia and other countries to introduce local culture and discuss current art issues. I was formally invited by the team and we were in touch for a few weeks before the event began. Since it's part of my goal as an artist to explore overseas art communities, I gladly accepted the invitation.
I stayed in Kuala Lumpur for a day before Zaki picked me up. We rode with two other Perupa teammates, CeYop and Irwan, to Pahang. It took us a fun 2-hour drive away from KL navigating through vast roads and greeneries. We arrived to a group of people already assembled and upon a brief meet-and-greet with the organizers/artists, we had to drive to another place for the tour — which was the first activity on the program that day. I was a bit surprised, but I then realized how prepared I was for just about anything.
Adventure is part of my game!
The stop: Gua Kechil (cave), a communists' hide-out in the 50's, is dark and eerie, and home to scribbles on the walls by rebels and interesting rock formations.
Our next stop was this green of a fish pond and durian plantation.
After the tour (under the stultifying heat of the sun,) we went to an area by the river for lunch, and some rest before we took off for the Art Talk.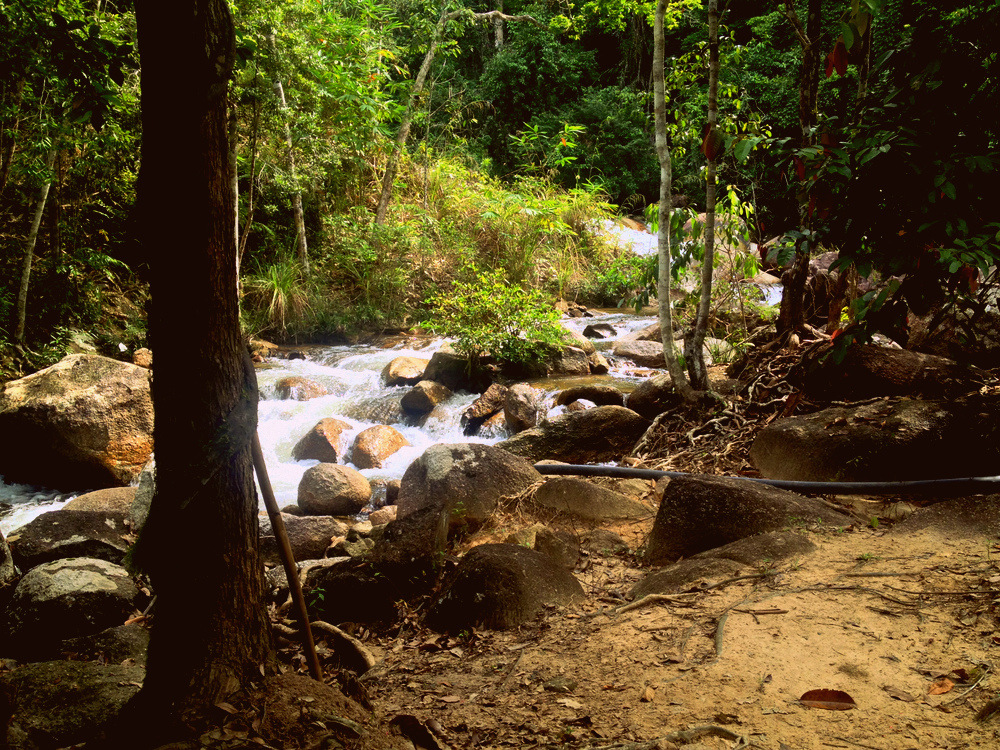 Afternoon activity: Art conversations with Malaysia's Art Cube galleryists and local professionals at Galeri Long.
Finally, my personal tour around the art compound.
I slept for a little while after viewing these pieces and chatting with the artists present; I then woke up for the ceremony to wrap up the event.
Up next: Live painting by the Bonfire

Thank you: Dongism team of artists, Kery, Ismadi (Galeri Long), Najihah, KL host, Zaki Hadri (thanks for the ride!) and people of Pahang, Malaysia