Sharing a little bit of what's behind my new work, Darkness is my Friend.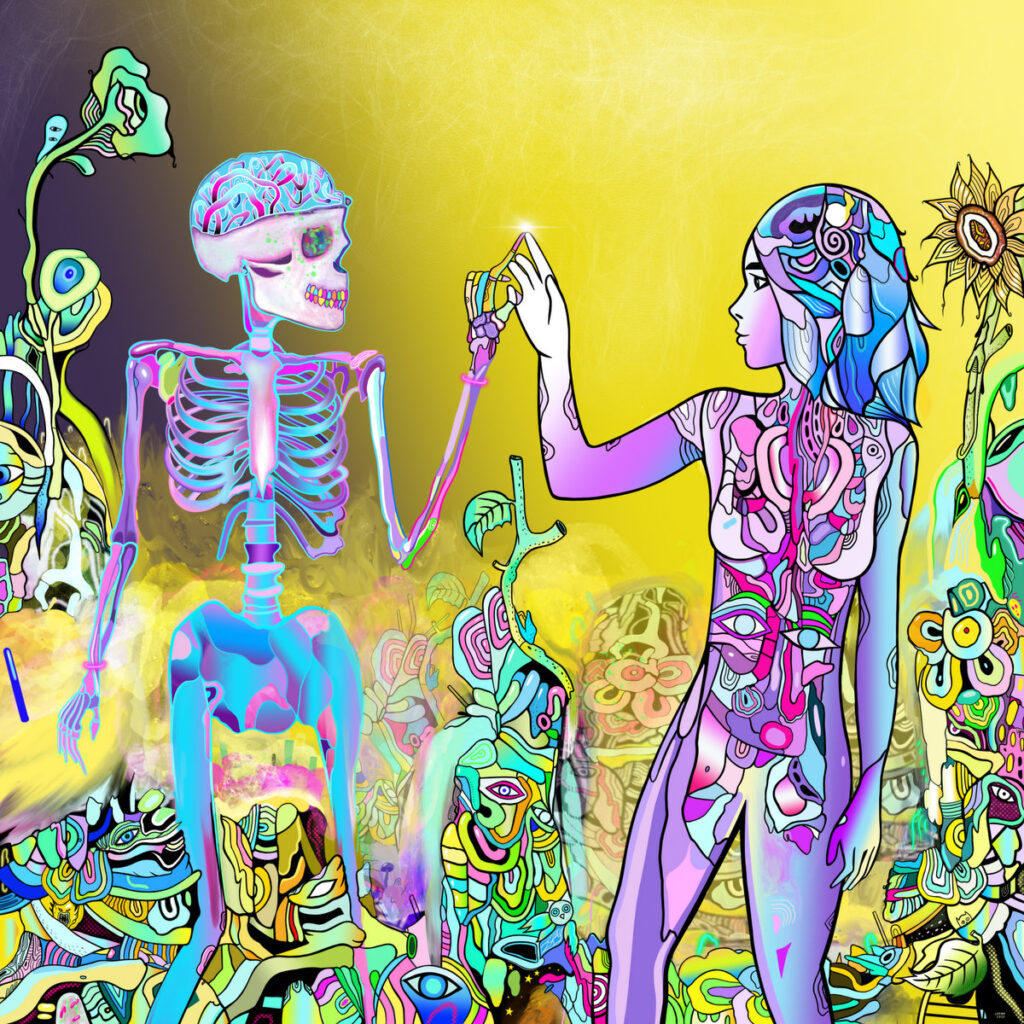 PROCESS Snippet
I took some elements from one of my previous artworks, "Gift from the Earth" simply because I really liked the patterns- although they became quite less evident once the work progressed that it merely became an inspiration.
About DARKNESS IS MY FRIEND
I drew and painted a great deal of skulls in various styles and themes. Certain individuals see the skull as terrifying paying little heed to its colors, some who've collected my skull artworks, on the other hand, believe the subject to be shining a light on our mortality—being alive. A reminder to live.
"Darkness is my Friend" is the same. What's more, it's connected to unraveling peace in not really charming times, when I'm not at my best, yet these specific occasions, regardless of how bleak they appeared, usually propel me into the brightest of days.
(Original file size 4000 x 4000 px, Lhean Storm, 2021)
DROP ME A NOTE
Your message & contact info will not be published.

*All artworks shown here and on IG are subject to availability.