Take a peek at the details of my new work, 9:9 Portal.
Overall, this piece captures my fascination of the streetwear cult, contemporary art, wildlife, and pseudoscience, which is altogether quite intense in this generation, don't you think?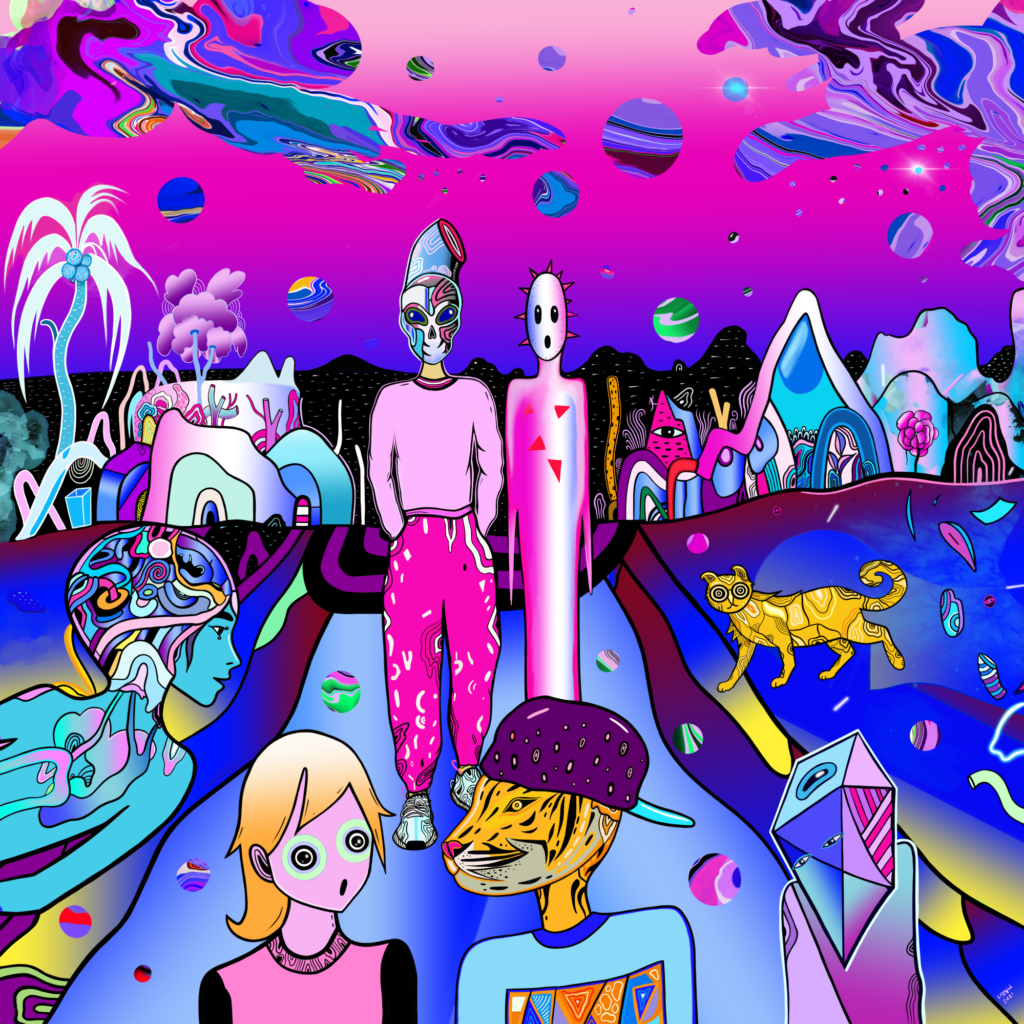 DETAILS
Aliens and a cat crossing. The latter is a common scene in my neighborhood- uhm, no aliens just yet.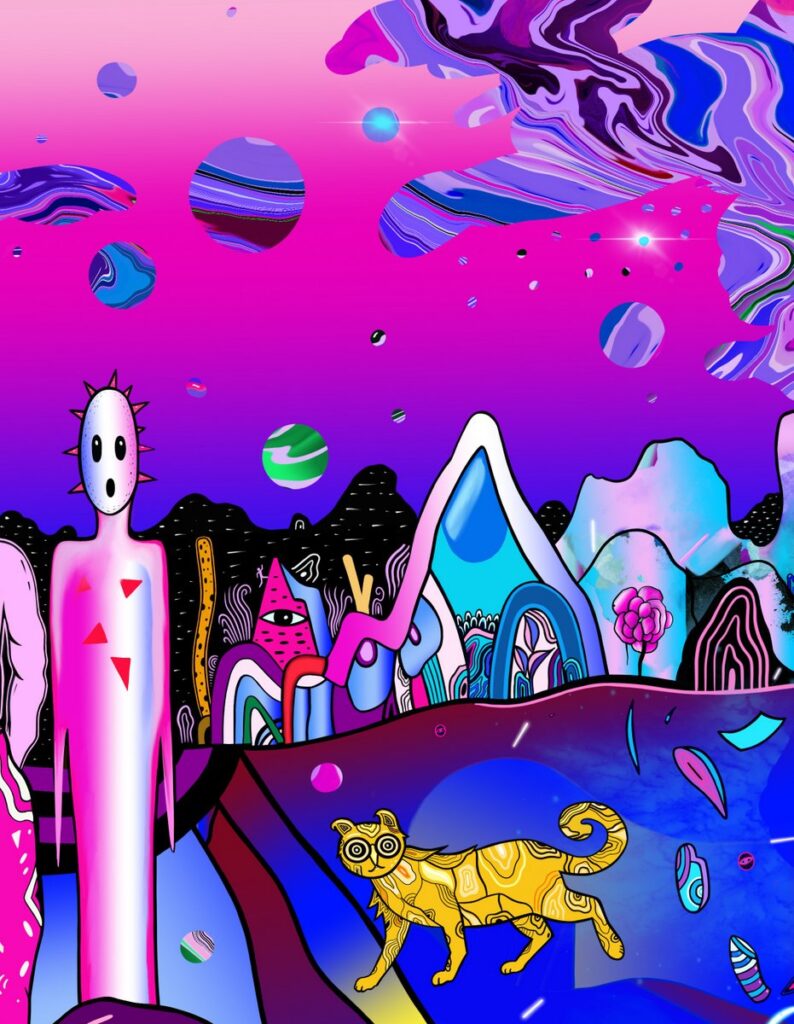 Some anime influence from the NFT space
Streetwear is in the details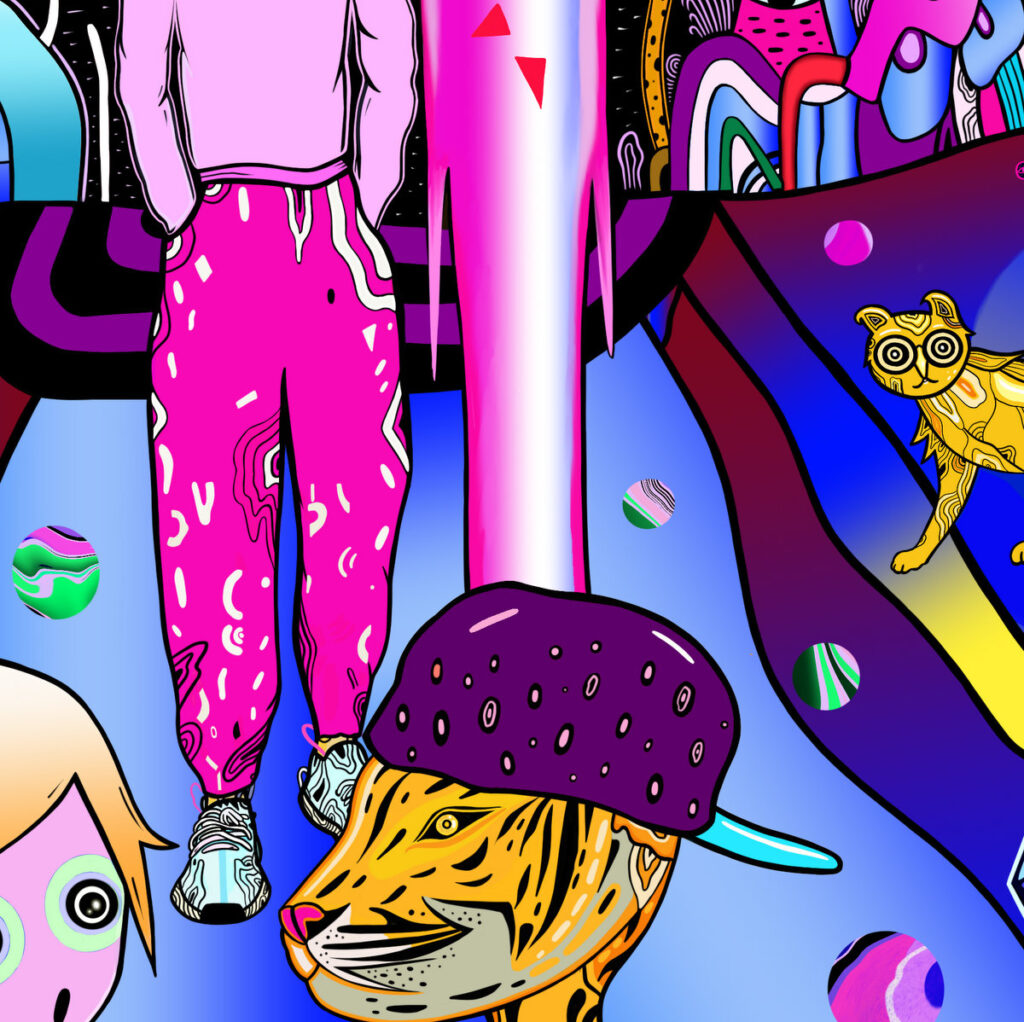 Cool caps, iconic sneakers, and track pants mark current street style fit
Say hello to the tiger, there's more to unravel!
PROCESS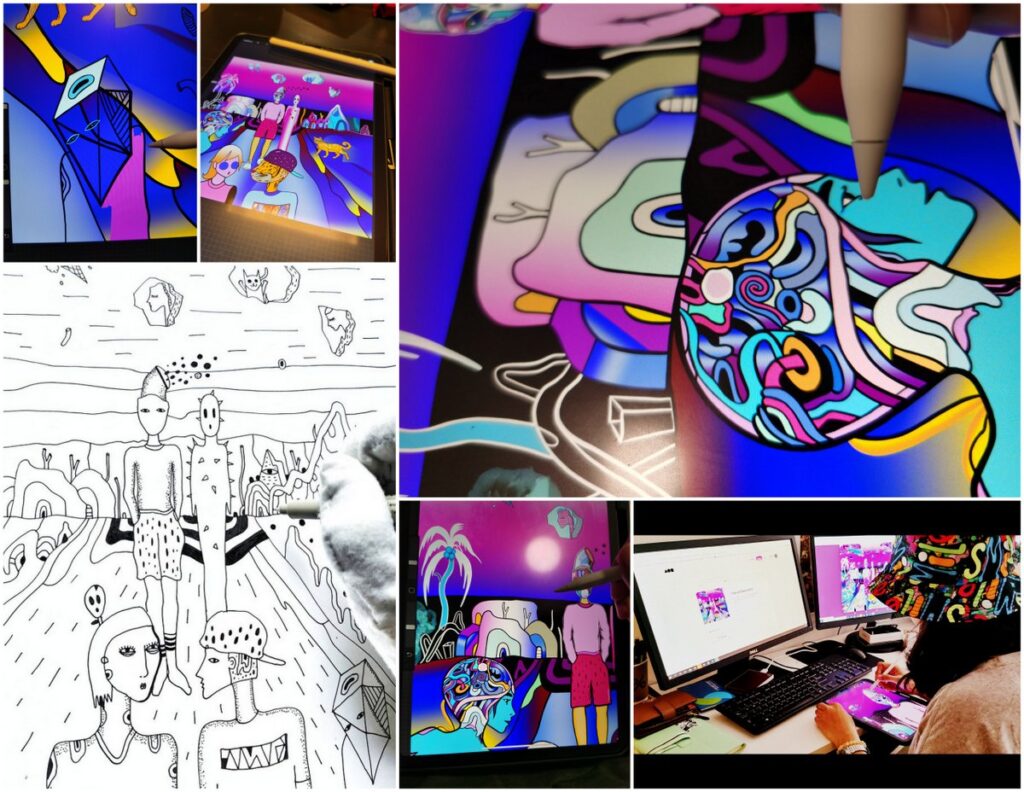 About 9:9 PORTAL
Developed from an original black and white drawing back in 2020, which I simply captioned, "What's on Your Mind?" This new piece is how I envisioned the 9:9 Portal would look as every life form emerges from their depths. Said gateway brings astonishing energies into our existence.
I've added a dash of street style to my usual ethereal scenes.
(Original file size 4000 x 4000 px, Lhean Storm, 2021)
Artwork is now up on my FND page.
DROP ME A NOTE
Your message & contact info will not be published.

*All artworks shown here and on IG are subject to availability.