The Art Lover is my newest series combining my experimentation on 3D and my usual distinctive contemporary art styles. This series has been created for the artist and artist at heart showing different stories of an art lover as he/she navigates his/her daily creative existence. This aims to promote genuine love for art as well as to keep me connected to one of its purposes: to have fun!
I love exploring new mediums and processes and the NFT space has given me the opportunity to explore new techniques with digital tools. In my latest works, I incorporate some of my previous traditional artworks into my current pieces transforming them into brand new stories.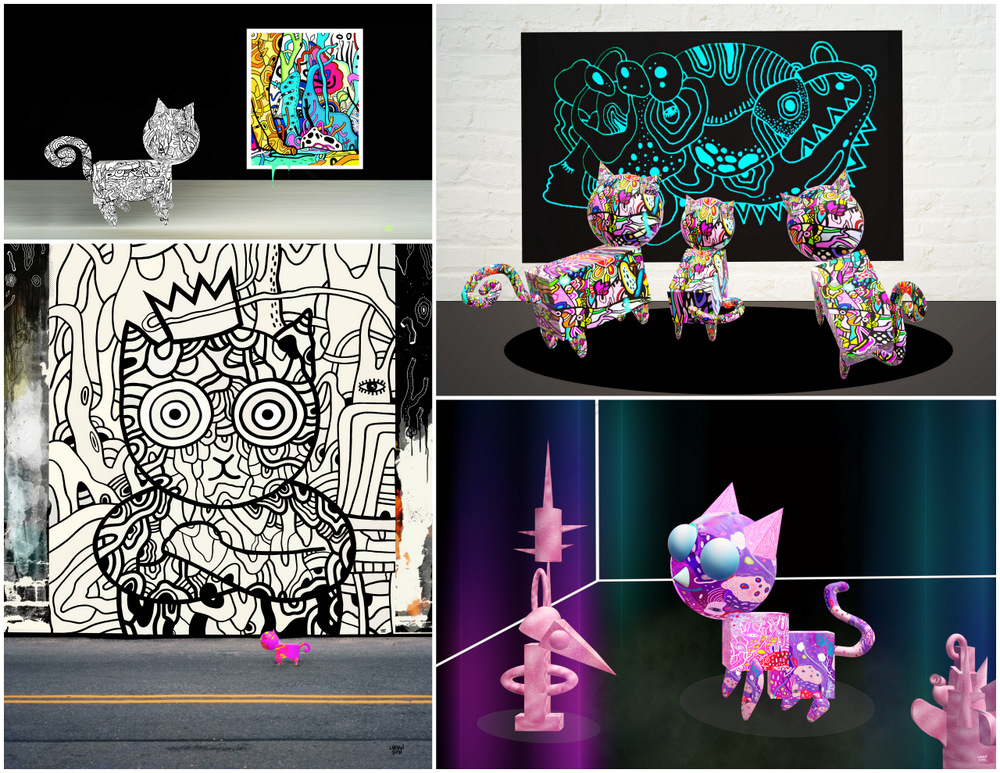 PROCESS SUMMARY
First, I created a 3D cat character that I can adjust constantly on every piece
Then, I picked some of my existing works and modify them to add and "play" as they are- the art pieces on the scenes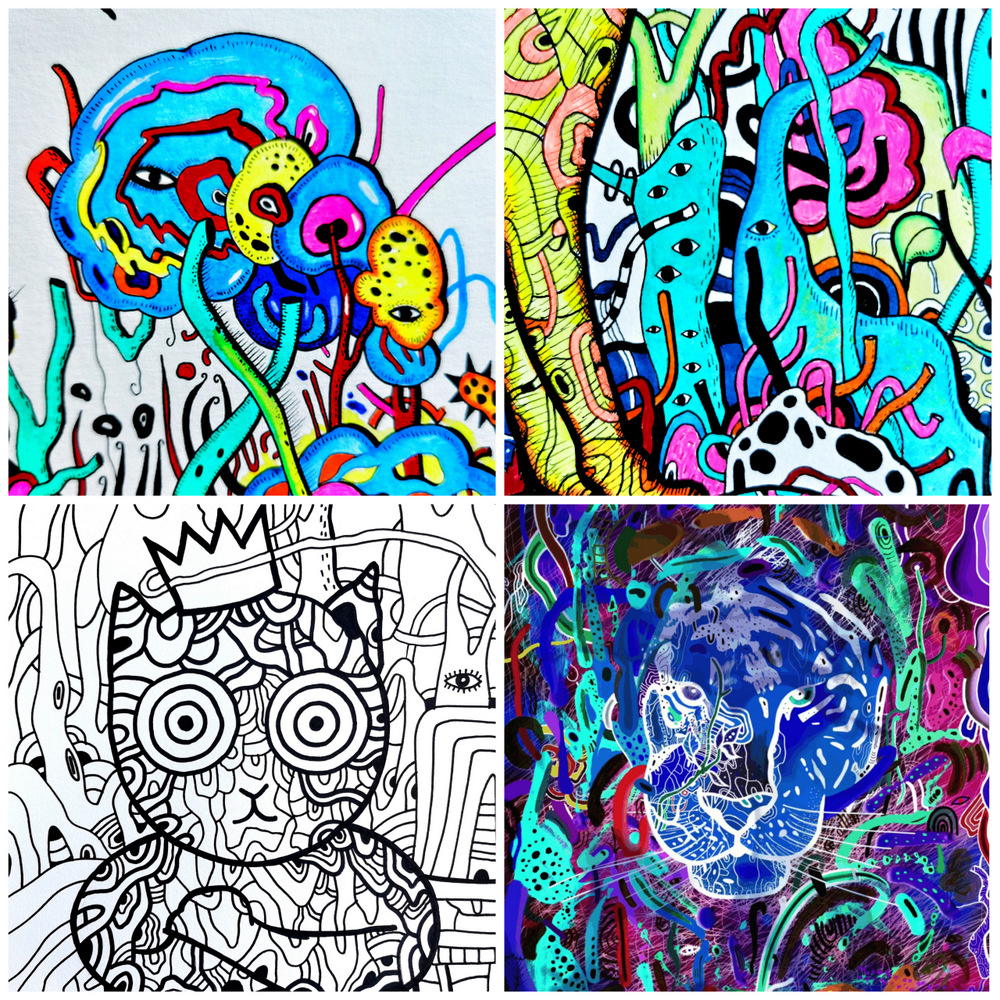 These works were created using mixed media on paper, acrylic, marker, and ink
Once I'm done with my compositions, I complete the pieces using Procreate and Sketchbook depending on what works well with a layer.
More soon. Available for sale on future dates.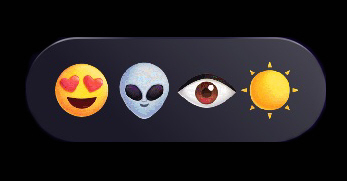 DROP ME A NOTE
Your message & contact info will not be published.

*All artworks shown here and on IG are subject to availability.