I'm happy to share that "See You on the Dancefloor" made it as a High Art 2022 Finalist among thousands of entries this year. It means a lot to me knowing that I rarely join competitions and the theme perfectly fits the inspiration around my art and process.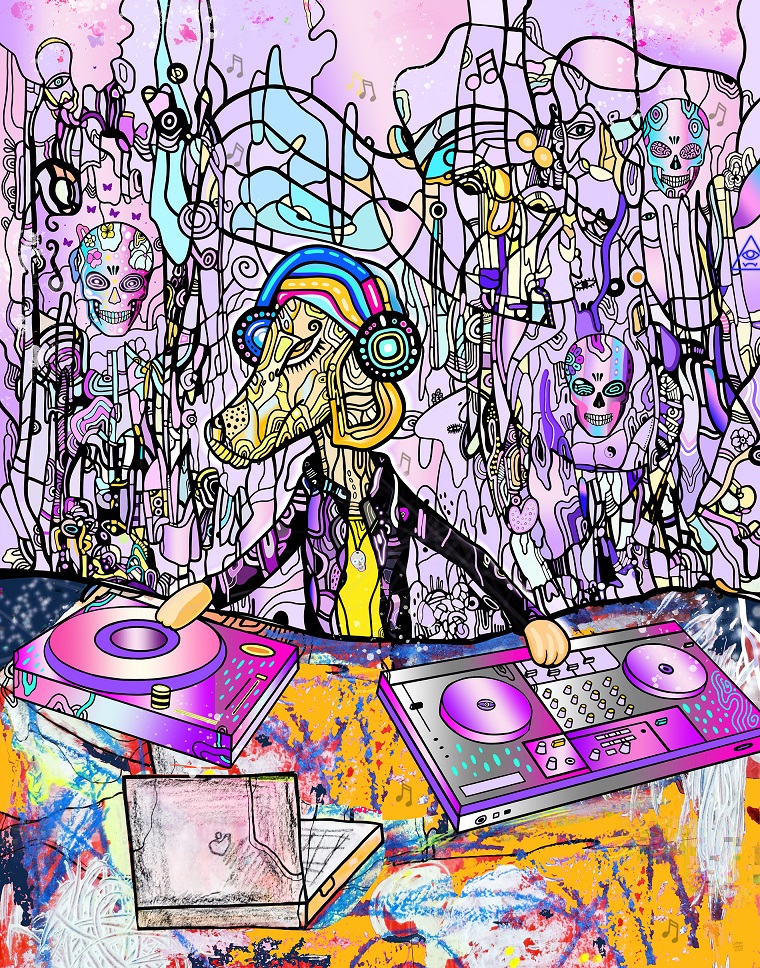 About the artwork
SEE YOU ON THE DANCEFLOOR was originally created in May 2021 at the peak of the pandemic lock down to give a shout out and send love to all my DJ friends that lost countless gigs. It was a difficult season for everyone and I always think that music is one of the best healers.
I've made some upgrades this year on the art details and entered it into the High Art 2022 competition.
Inspired by Psytrance music and dogs as man's best friend, this is a journey into a higher state of mind, remembering friendships, and how we unite through art and music in times of difficulties.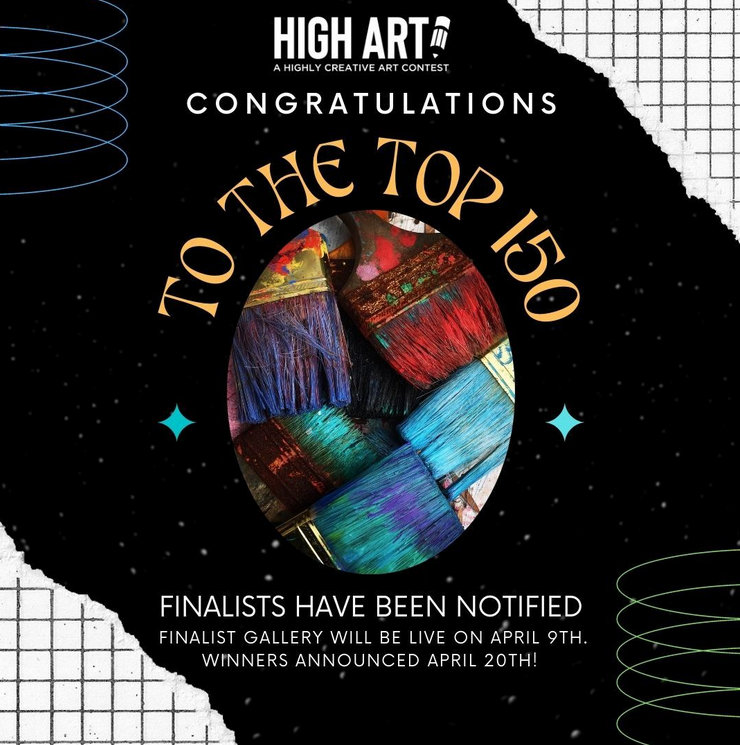 Meet the Top 150 Finalists today on the High Art 2022  Finalist  Gallery
DROP ME A NOTE
Your message & contact info will not be published.
Or DM via Twitter/Instagram *All artworks shown here and on IG are subject to availability.