I've tried many different variations before I come up with the final piece.
Finishing it was a little bit of a challenge since I've been traveling locally. Making the most of my now vaccinated status and the reopening of tourism. Anyhow, glad to always see an artwork finally done! See the details of Tres Marias 2 and feel free to share your thoughts through anytime! 🙂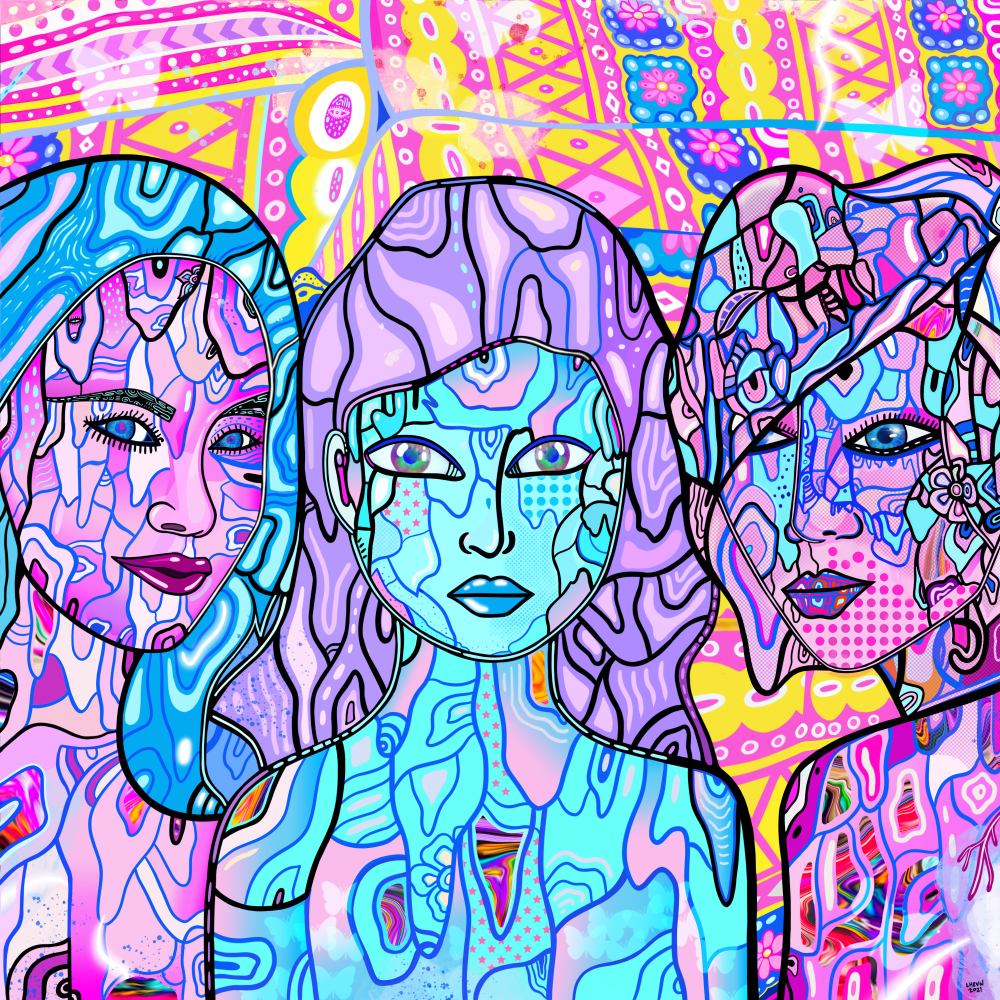 DETAILS
About TRES MARIAS
TRES MARIAS is about camaraderie, of mutual affection and support that we forge throughout our lives. Here we see three diverse women having their photo taken to mark a moment of their reunion.
Still obsessed with details as if I'm in a daze, I've added traditional Batik patterns derived from those commonly made of fabrics or textiles in some South East Asian countries in the background. I wanted to feature a unique artistry which represents our local culture and blend them into my contemporary visual narration.
Animated version of the artwork with music can be collected as NFT via my FND page.
DROP ME A NOTE
Your message & contact info will not be published.

*All artworks shown here and on IG are subject to availability.