NOCTURNAL CHORDS (Part 1 of 3)
I have a strong fascination for dreams and how the layers of stories intertwine in our minds when we're asleep; how we'll either recall or forget the subtleties once we're awake. Those dreams can be absurd and hard to decipher or can also sometimes bring joy that lasts throughout the day. Dreams that are so vivid, almost real. When I have dreams, I sometimes write or talk about them, tracing back the day's events to know why I dream of those. "Nocturnal Chords" is akin to these layers of dreams, a blend of characters revealing themselves out of spontaneous doodling. As though the dark lines are veins ushering me to uncanny universes of deities, totems, otherworldly plants, the interconnectedness of things. I love that when I gaze at it later on, I try to get what it means, but then I see the recognizable hints of what I frequently draw, uncovering the images embedded deep in the reservoir of my infinite subconscious. How about you? What do you see?
(Original file size 4000 x 4000 px, Lhean Storm, 2021)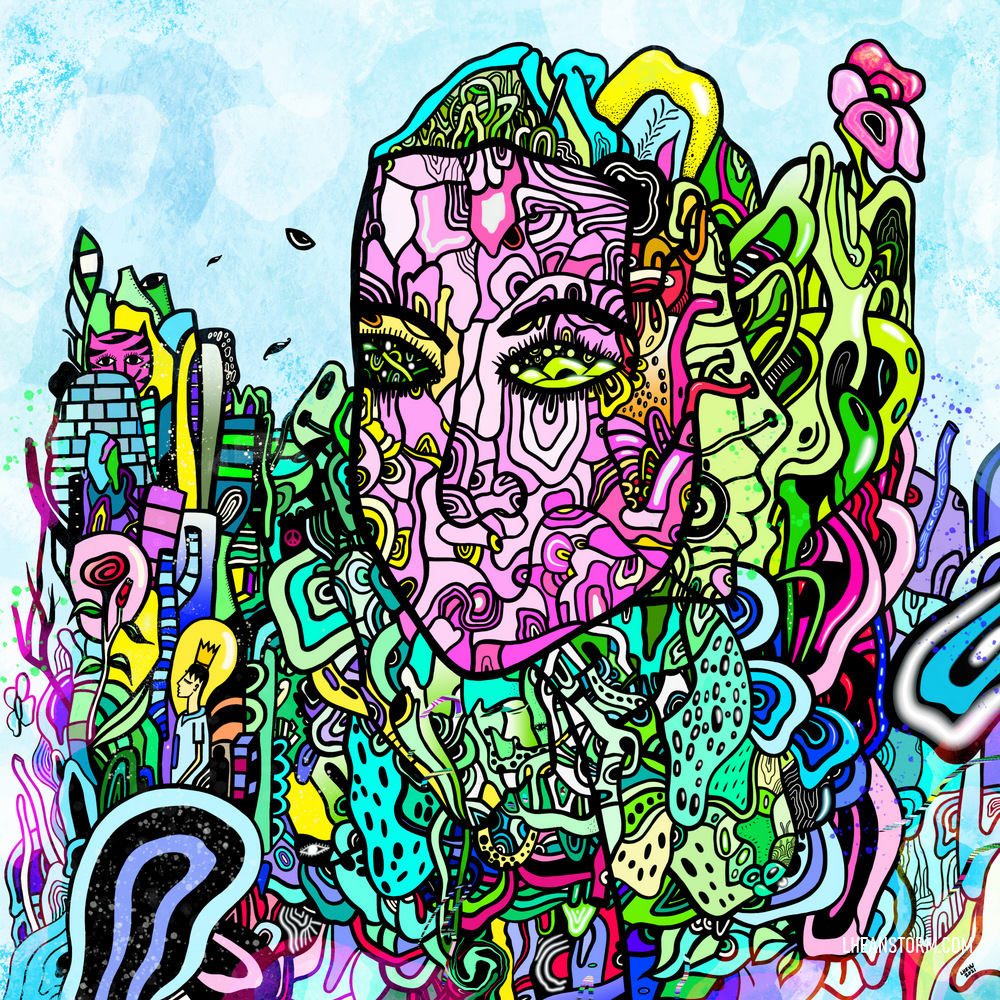 Now available as NFT on my FND page.
DROP ME A NOTE
Your message & contact info will not be published.

Or DM via Twitter/Instagram *All artworks shown here and on IG are subject to availability.