I slept early last night after the devastating news of another stricter quarantine. It means all my flights are cancelled. But there's no point dwelling on things beyond my control, thus I'm going to focus on matters that are best for my health and creativity.
HERE'S ONE!
The Forbidden Metaverse built by 3Vilyn has now moved from Burn2 to the Second Life Endowment for the Arts and I got the chance to visit it a while ago.
First I landed in the now inhabited with hippie vans, Burn2 grounds. (I was lost till I went to the link on the CAWA website)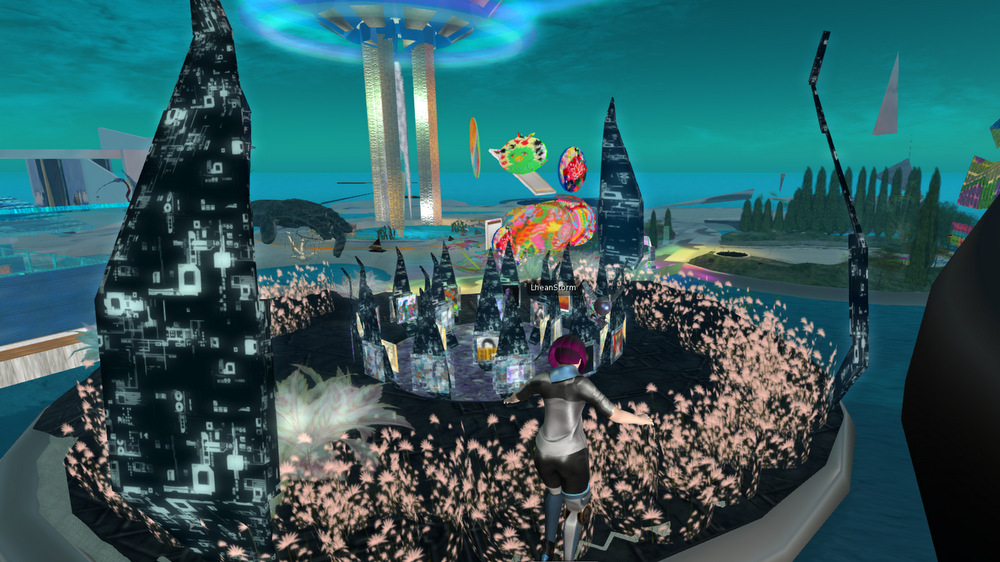 Finally, I am here!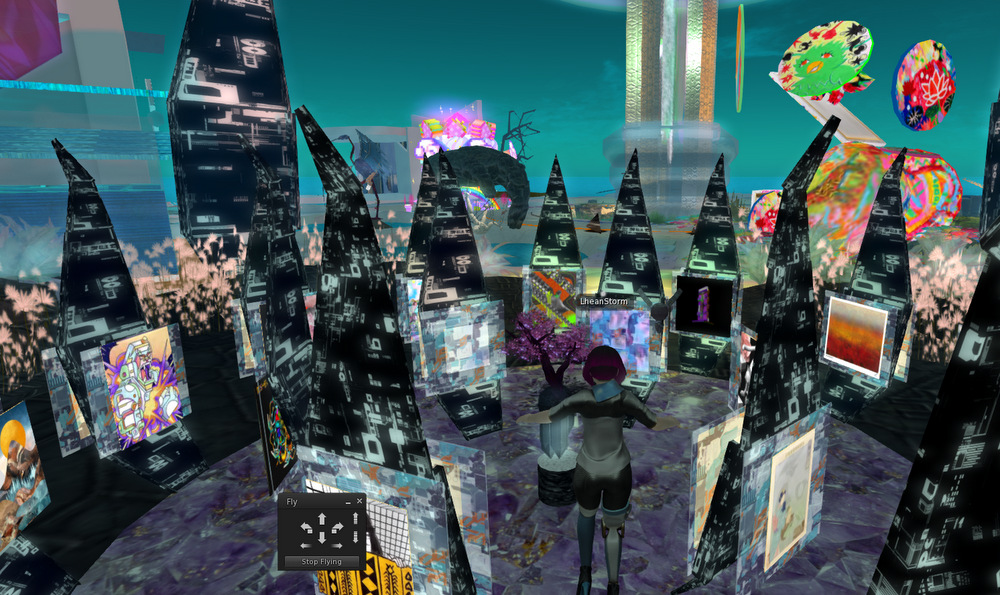 💗
💗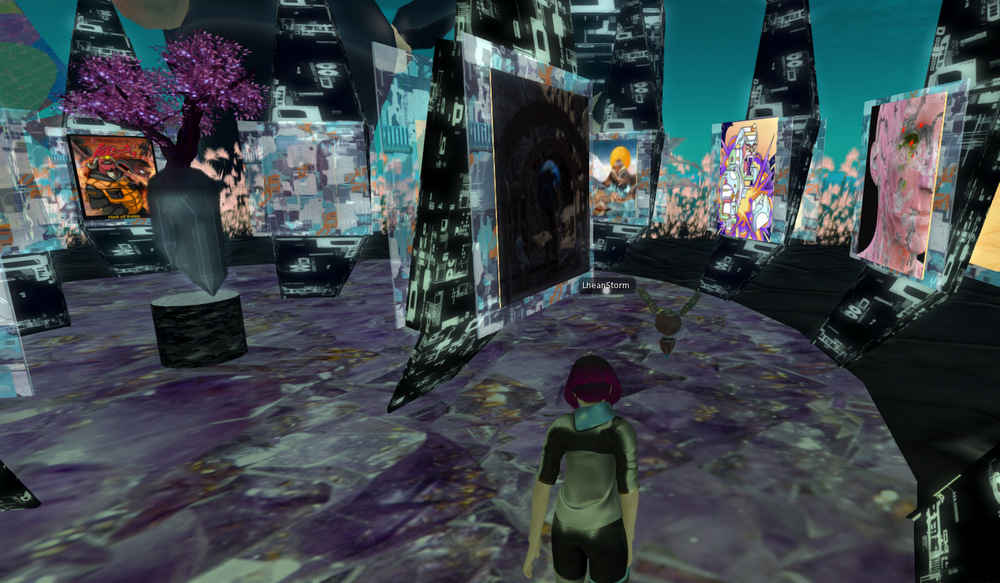 I love how magical and striking this is and 3Vilyn deserves more praise than she's ever getting right now. This woman's gonna reach greater heights!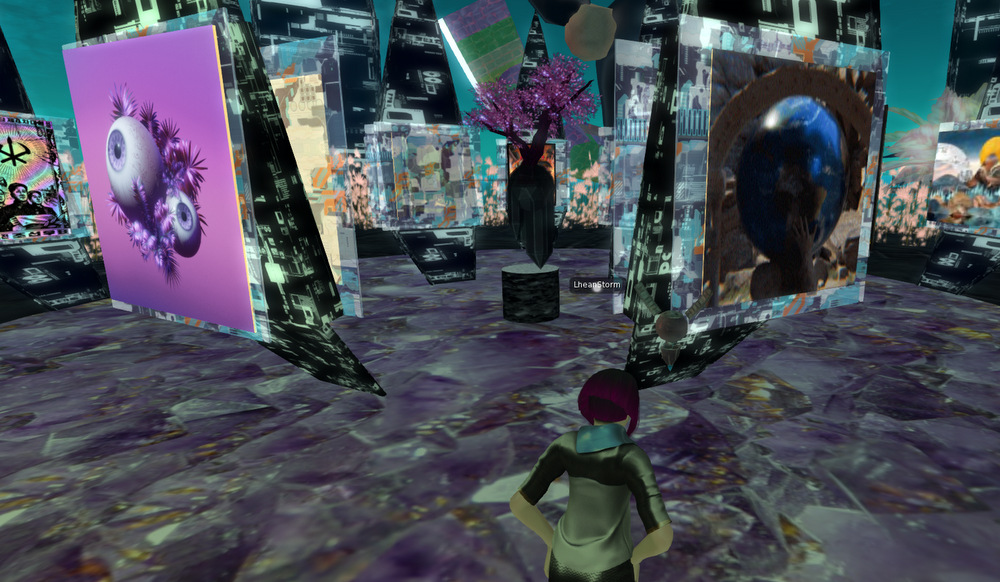 As for Second Life, I like that I can instantly name my amazing avatar and I enjoy the seamless navigation every time I'm in my "second life." Here, I don't need to book and rebook flights, I can fly! Haha
I'm keeping this and thanks to CAWA.
💗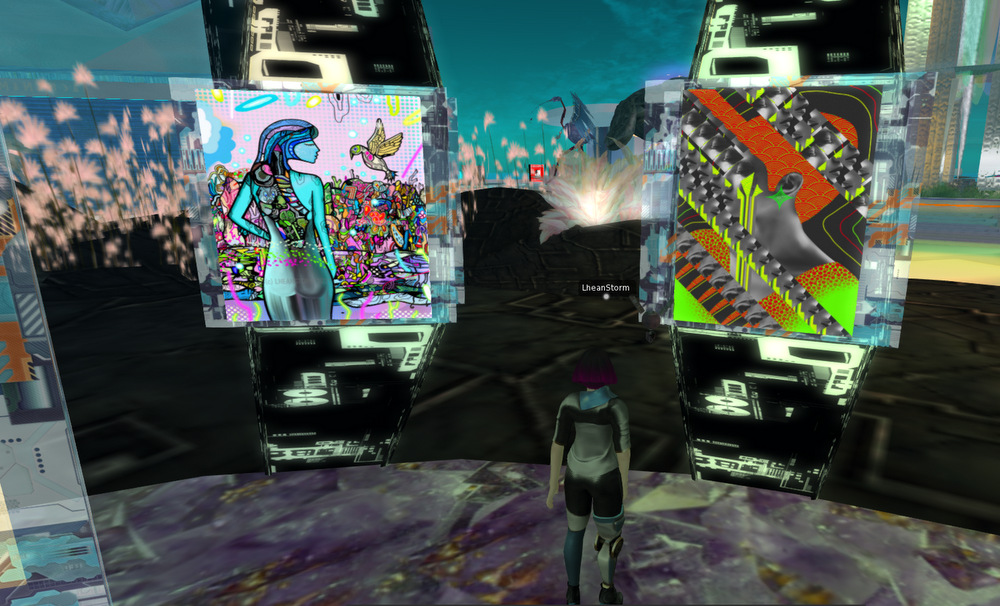 The Forbidden Metaverse features 33 artworks from artists all over Asia brought together by Crypto Art Week Asia.
EXHIBITING ARTISTS | baybaypras, Indonesia | 3V, Philippines | HISHAM MUHAMMAD, Malaysia | Siturna, Indonesia | Lindsay Park, Korea, South | XI, China | Gabe Weis, Japan | greyowlZ, Malaysia | IMCMPLX, Indonesia | stw.wts, Thailand | EunBong Yang, Korea, South | moondayy, Malaysia | ktsn, Japan | LHEAN STORM, Philippines | Aswoood, Indonesia | Marso Ya, Philippines | Mehak Jain, India | AsianJunkies, Indonesia | Horo Mox, Kazakhstan | Rezaliando, Malaysia | Wayne Chu, Malaysia | baiwei, China | megs empinado, Philippines | Regina Kim, Korea, South | mulo, Malaysia | Rumie Blue, Korea, South | MARS, Korea, South | Evil, India | Cyber Shakti, India | kumoxel, Turkey | Rociel, Malaysia | Eito Asano, Japan | Marion Olmillo, Philippines | Shelly Soneja, Philippines | Marv del Mundo, Philippines |
DROP ME A NOTE
Your message & contact info will not be published.

*All artworks shown here and on IG are subject to availability.