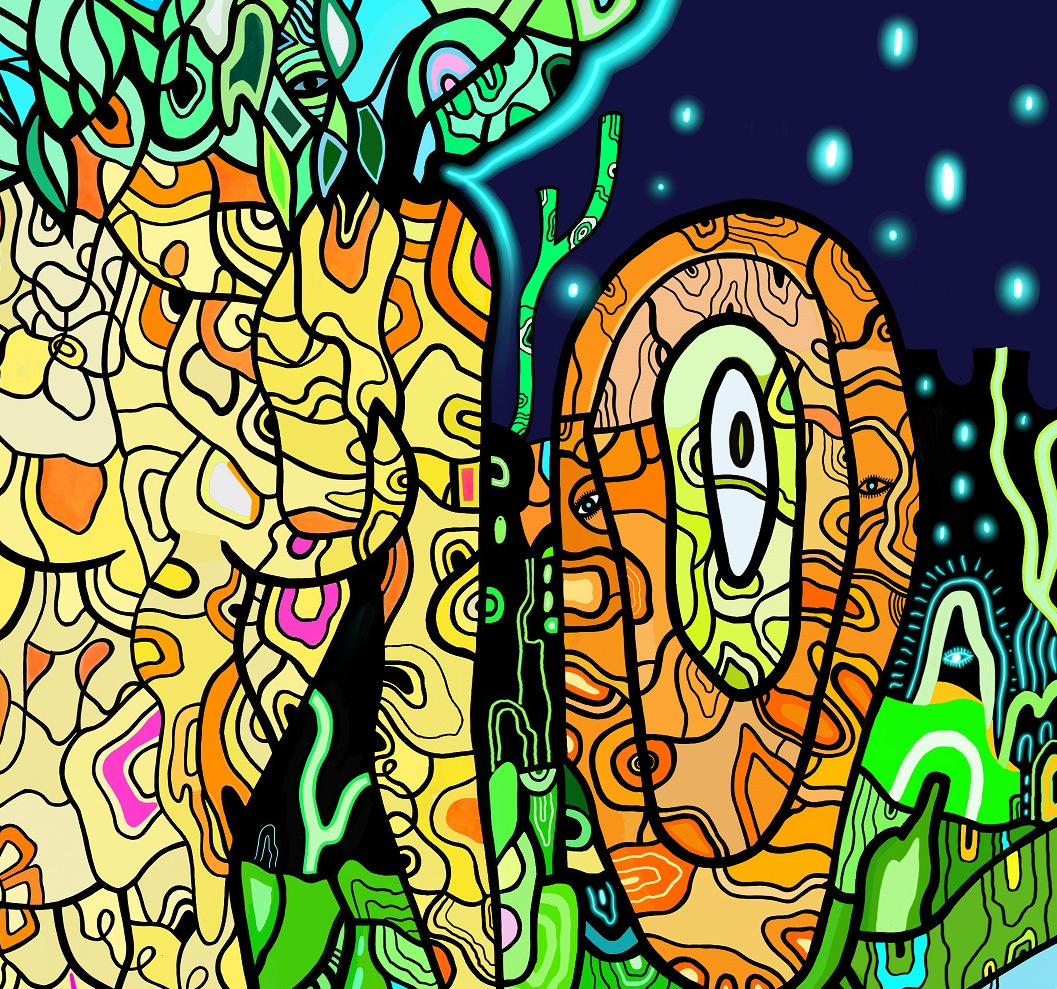 Sapios in the Magical Kingdom
Lhean Storm
Digital, 2021
I seem to only be doing things lately that I have forgotten how to find the words for them. Since I couldn't articulate it thoroughly when I was asked about this work a few days ago, I would like to write a little about it. It's possible that I was only exhausted that day from working on my physical painting that my mind was floating I couldn't find the perfect words to say.
Sapios
Sapios is one of the characters of my art, which emerged in my works back in 2015. She is an ethereal being, a fairy or an alien, and human in one. Her existence feels that everything is pleasant and ideal.
This piece is dedicated to all my DJ friends who've lost countless gigs this pandemic. They are special and their music saved my sanity at some point. Music is perhaps the best healer. Portrayed here is a DJ Dog— a dog is constantly a man's best friend, your dog never judges you, he or she just accepts and loves. An ideal character for a piece about friendship, dance music, and looking out for each other. Animated version available on my Foundation page (Best viewed with Chrome desktop) Related post: Sneak Peek of New Work DROP ME A NOTE Your message & contact info will not be published. *All artworks shown here and on IG are subject to availability.
12/14