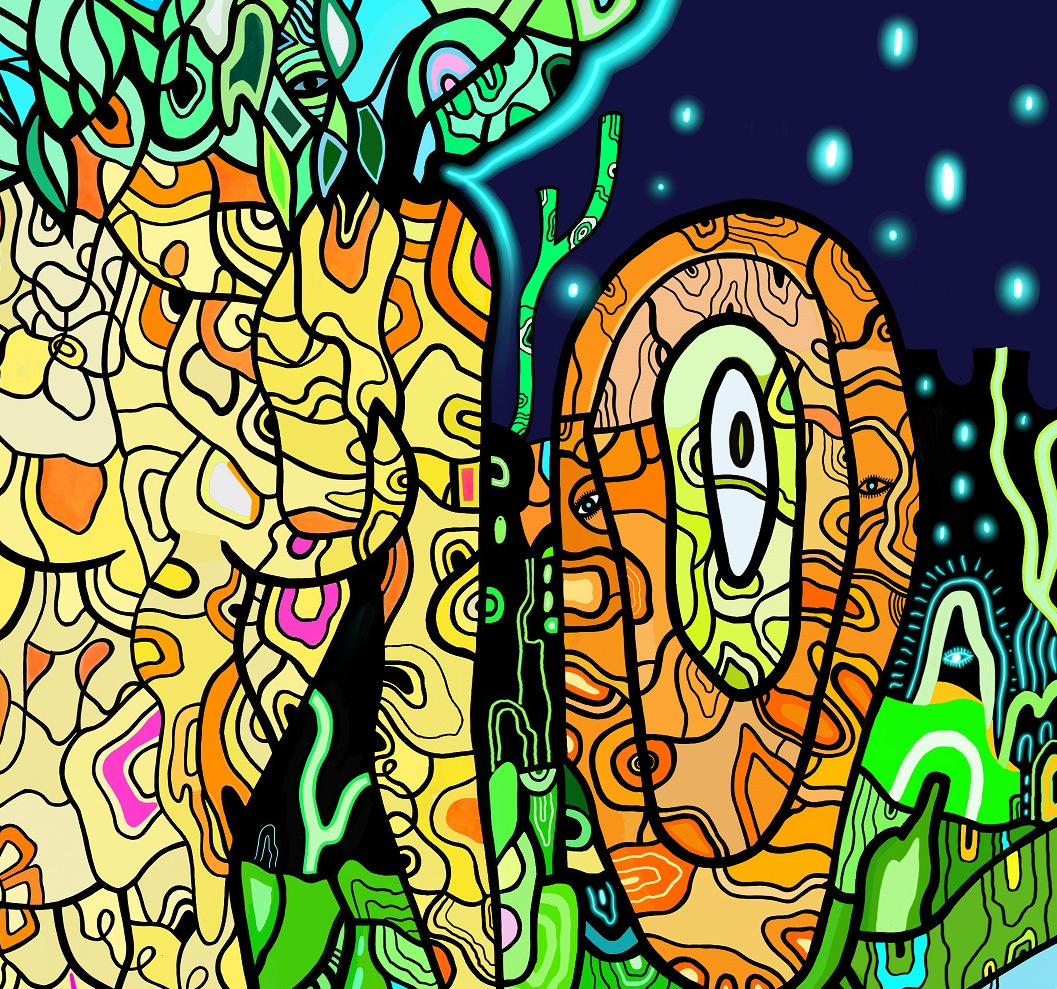 Sapios in the Magical Kingdom
Lhean Storm
Digital, 2021
I seem to only be doing things lately that I have forgotten how to find the words for them. Since I couldn't articulate it thoroughly when I was asked about this work a few days ago, I would like to write a little about it. It's possible that I was only exhausted that day from working on my physical painting that my mind was floating I couldn't find the perfect words to say.
Sapios
Sapios is one of the characters of my art, which emerged in my works back in 2015. She is an ethereal being, a fairy or an alien, and human in one. Her existence feels that everything is pleasant and ideal.
12/12