Thrilled to exhibit my work, "Rhyme" in the Women of the World showcase featuring a collection of over 130 NFT artists from around the globe representing all seven continents!
WOMEN OF THE WORLD Exhibit x NFT NYC
Presented by Infinite Objects
in collaboration with
Startbahn + Decentraland's Indie Village @ NowHere Gallery
Curated by Studio As We Are
(Jess Conatser with Cansu Peker)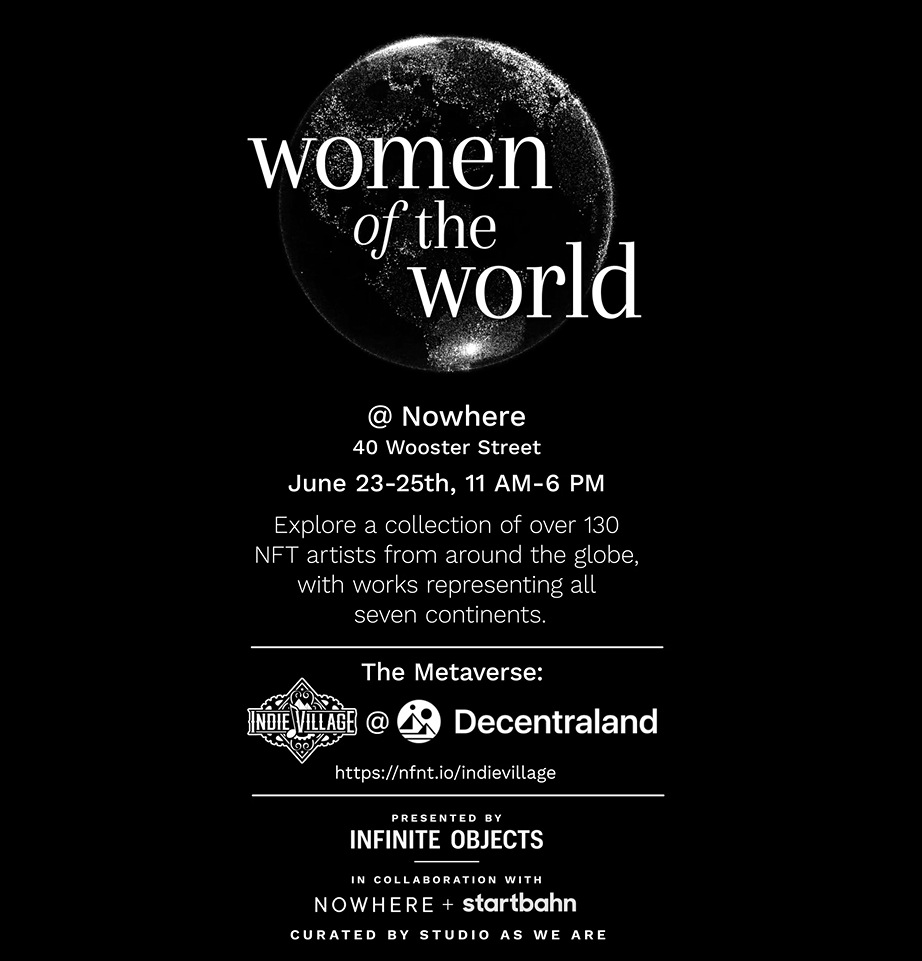 Representing the Philippines with me are artists, Shelly Soneja, Marso, and Squirter.
LOCATION: 40 Wooster Street First Floor, New York, NY 10013
DATES: June 23-25 from 11 am to 6 pm
PARTY: IN NYC? JOIN THE OPENING NIGHT EVENT ON JUNE 22ND FROM 5-8PM!
RSVP with code #WOTW – https://infiniteobjectswotw.splashthat.com/
Featured work on the show:
RHYME, Lhean Storm, 2022
About the artwork:
RHYME is a tribute to how we connect with those who share our truths. Those who light a fire in our souls and inspire us to aspire to our loftiest ideals and dreams. We rhyme with individuals who know our hearts' secret desires and fan the flame of possibility.
As we mirror each other, we bloom. – @Lheanstorm (Own this piece via my FND page)

More artworks coming soon!
DROP ME A NOTE
Your message & contact info will not be published.